Unlimited Kickboxing Curriculum
This program is designed for all fitness and experience levels. We've got you covered whether you're seeking a fun way to stay fit or wish to be competitive in the sport. Expect a high level of fitness, world class kickboxing instruction and to train with some of the nicest people you could hope to meet. Classes include strength and conditioning, hitting pads and a wide variety of other drills all under the guidance of our well-trained instructors. New members are welcome to observe a class before taking part in one.
Coach Greg on his way to winning the IKF World Title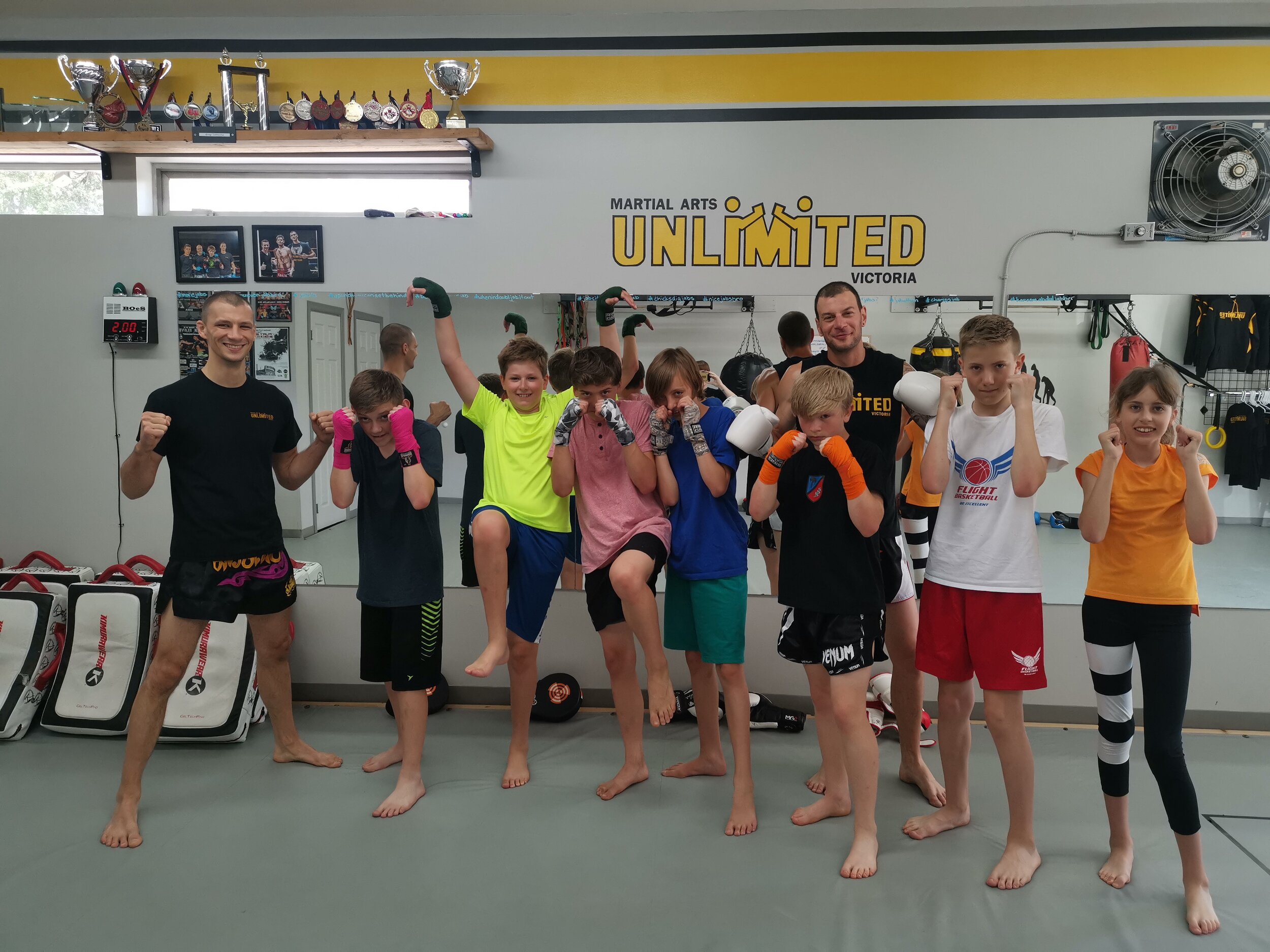 Youth Kickboxing Program
We offer our youth members a solid introduction to kickboxing while they absorb the benefits that martial arts training provides. Our goal is to teach kickboxing safely while providing a strong foundation in athletic development, sportsmanship, goal setting and attainment and working with a team towards excellence in a common goal. Sports skills are Life skills, and we aim to pass those skills along in a fun, safe and engaging way.
*hidden*
READ MORE
Age Range:
The age range is from 11 to 16 but it's important to note that age does not always reflect athletic or social development. There are eleven-year-olds that may need some time to grow into the youth program and fourteen-year-olds with the social and athletic pre-requisites to enter the adult program. We assess each student individually in private lessons to decide placement. If they need more time to prepare, we will recommend private instruction to build the prerequisites until they are ready to join in group training sessions.
Commitment to an inclusive approach:
Training in kickboxing involves contact and impact. We don't allow head contact with our youth program, but kids will hit and hold pads as well as take part in light contact drills and thus will need to show a requisite level of co-ordination, strength and "toughness" to be placed in the group program. That said, a big focus of the program teaches support for the development and progress of all team members including those of differing strengths, sizes, skill levels, gender or other differences. No child need fear being judged for anything other than their commitment to being a great training partner for others.